Matesich Distributing - while striving for success in the sales and distribution of its products - is also dedicated to building awareness within the communities it serves, from promoting responsible drinking to preventing underage consumption of alcohol and drunk driving.
Today, Matesich Distributing employs over 100 associates and distributes to retailers in Coshocton, Fairfield, Guernsey, Knox, Licking, Morgan, Muskingum and Noble counties and in parts of Monroe, Perry and Tuscarawas counties.
Anheuser-Busch & Wholesalers, together with 12 breweries and a vast network of shippers, provide the most extensive and effective beer distribution system in the brewing industry. Refrigerated warehouses and computer-based inventory systems make sure our Retailers and Customers get the freshest, highest-quality beer available.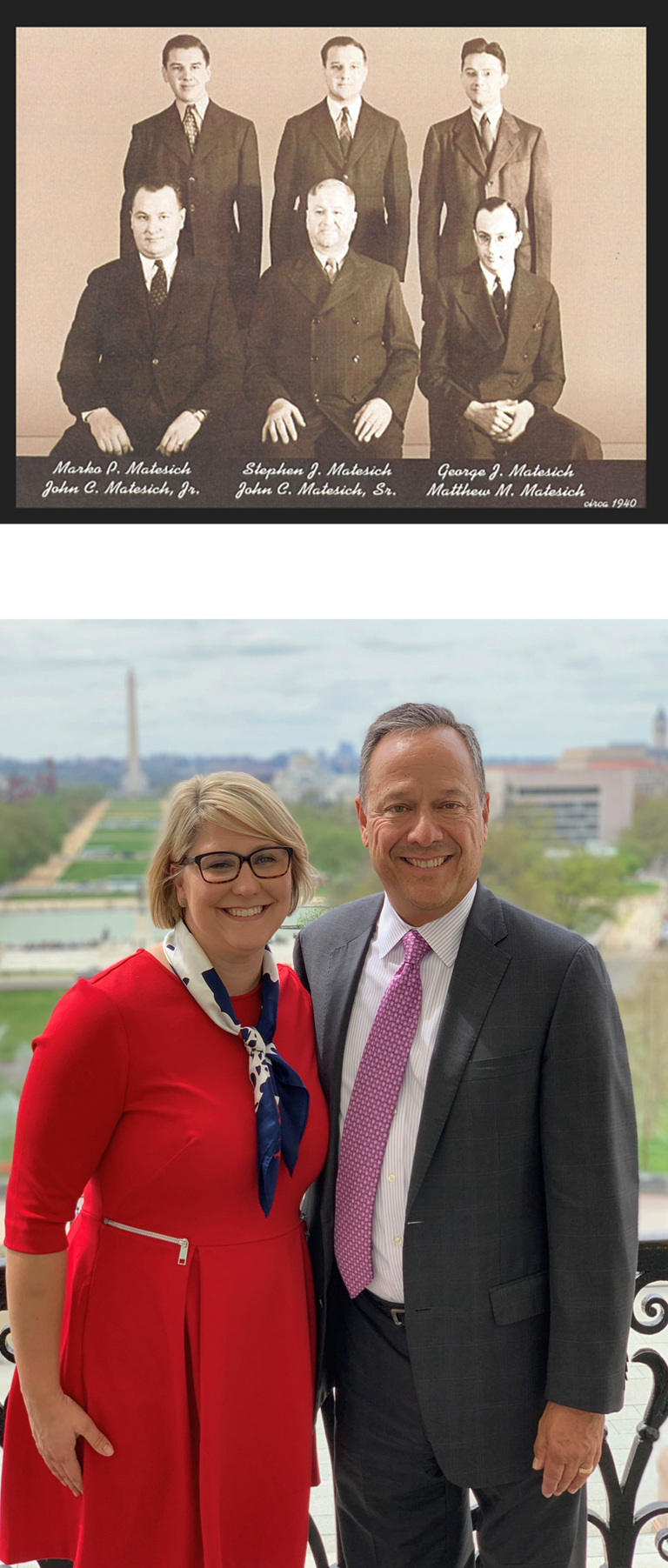 In 1928, then 18-year-old John C. Matesich, Jr., founded Matesich Distributing Co. in Zanesville, Ohio, selling Prima near beer, and 7-Up soda. Following the repeal of prohibition during the 1930's and 1940's, the company added Red Top and Weidemann beers.  As they graduated high school, John Jr.'s brothers - Matthew, Stephen and Mark - joined the company. Their brother George graduated from The Ohio State University and then joined his brothers in business.

In 1935, John Jr. was able to buy out a faltering competitor who had a single brand from a small brewery in St. Louis. The brewery was Anheuser-Busch, and the brand was Budweiser. In that same year, Matesich also started selling various brands of table wines and low-proof spirits.

In 1945/46, Matesich Distributing expanded by opening a branch operation in Newark, managed by Matthew and Stephen Matesich. Newark became the site of the company's Controlled Environment Warehouse in 1981, and the Zanesville and Newark operations were consolidated in the new Newark facility.

In 1997 the company sold its wine and distilled spirits business, and in 1999 contracted with Anheuser-Busch to operate a distribution support facility for Anheuser-Busch wholesalers in Central and Southern Ohio, Northern Kentucky and parts of West Virginia. The company chose not to renew that contract in 2007 to allow it to devote more warehouse space to expand its portfolio of InBev imported malt beverages and Hansen Energy Drinks.

In 2011 Matesich Distributing was awarded the rights to distribute D.G. Yuengling and Son beverages as part of Yuengling's expansion into the state of Ohio.
In 2012 John Matesich III announced his retirement from the family-owned business after 40 years of service. Assuming sole ownership and top management responsibilities of the company as CEO and President, Jim Matesich lead the company to expand and diversify its portfolio ranging in craft beer, wine, and non-alcoholic products. Distribution relationships were established with New Belgium, Alaskan, Homestead, Rockmill, Elevator, Millersburg, and many others. During his tenure, he was elected by his peers to a seven year term to lead the Board of Directors of the National Beer Wholesalers Association (NBWA), including Chairman in 2017-2018 during the association's 80th anniversary. As Chairman of NBWA, he was instrumental in the development of what eventually became the Beer Growth Initiative with industry partners, the Beer Institute and the Brewers Association.  This Initiative is charged with identifying opportunities to grow the beer category and bring together large brewers, small brewers, distributors and industry experts to address beer's current decline.
In 2012, Jim's daughter, Sarah Matesich Schwab, joined the Company as the fourth generation. During her first five years in the family business, the leadership team developed a management training program that focused on learning all aspects of the company, in every department from the bottom up. In 2017 Sarah was approved as Successor Manager by Anheuser Busch, promoted to Vice President and obtained a minority ownership in the company. Through succession planning, her father has assumed the position of CEO, while Sarah, at age 33 has become the Equity Agreement Manager as it relates to the Company's relationship with Anheuser-Busch, as well as the COO/President of Matesich Distributing Co. to lead the 100+ associates.
Distributors are regulated by the states and provide a tremendous variety of beer brands and styles to licensed retailers at a great value while protecting the public. The three-tier system is made up of brewers and importers, distributors and retailers.
Adhere to supplier Quality Standard
Maintain Strict Rotation Policy
Temperature controlled storage
Continued Product Quality Education
Cicerone Certified Beer Server for all sales associates
Weekly code check of all draft and package.
Draft Audits
Quality Control Survey
Preferred line cleaners in every market
*Against Ohio Law for distributor to clean and service draft lines*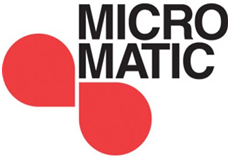 Underage Drinking - Drunk Driving Prevention materials
Server Training – TIPs (Training for Intervention Procedures)
Sponsored speakers and presenters for local colleges and high schools
2 Trainers on staff - combined 21 years experience
Total Square Feet = 104,000
Temperature-Controlled Square Feet = 34,979
Draft Square Feet = 2,594
24 – Tractors
11 – 16-Bay Trailers
1 – 12-Bay Trailer
1 – 10-Bay Reefer Trailer
16 – Bulk Trailers
3 – 6-Bay Straight Trucks
2 – Pickups
2 – Large Vans
1 – Small Van
4 – Draft Dispensing Units